Hop separator is widely used at craft mini-breweries for adding a special flavor to the beverage. In terms of major enterprises, it is used for additional hopping and clarification of the wort.
It allows to save the hops and add extra aroma to the beer.
In case of small breweries, the hop separator is a part of the line at the completion stage.
When it comes to large production, the machine is used at the wort boiling stage. A 60 liters capacity separator can manage 200 - 5000 liters of wort; NOMAS however can produce a separator of any capacity.
The main advantages of the NOMAS separators are ergonomics, reliability, simplicity and high efficiency.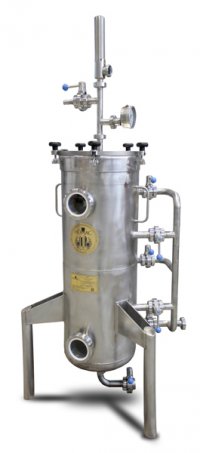 Request for Quotation
For RFQs and free consults, please contact us:
Telephone: +7 (351) 211-0-777
E-mail: mail@nomas.ru
via our website